Winter 2016
2016 legislative session wrap-up
On Tuesday, May 17, 2016 PIWA Legislative Chairman Wil Cote, Board member Eric Keller, and legislative counsel Bob Pastel met with key Senate and Assembly legislators and staff, as well as DFS representatives to discuss issues of importance to the PIWA members. The regular 2016 New York State Legislative session came to a close early Saturday morning July 18. The Senate finished its business at about 4 a.m., the Assembly followed an hour later. The last round of agreements included a one year extension of NYC mayor control of the school district and some additional ethics reforms.
Maria Vullo was confirmed by the NYS Senate last week as Superintendent of the Department of Financial Services. Best wished for a successful term of office go out to her and her staff.
Thanks again for Wil Cote's and Eric Keller's timely participation in the PIWA Lobby Day this spring.
The following list gives the final status on several of the priority bills track by PIWA this session:
Financial responsibility for tour boat operators. S.7708-A Little/A.10337-A Schimminger.
PIWA President, Barry Walfish had a letter to the Editor published in the Albany Times-Union on this issue, which was resurrected as a result of the notoriety from the Panama Papers. Several fraudulent insurance companies were identified and the Ethan Allen tour operator was caught up in the scam, which resulted in zero coverage in a tragic accident that left 19 people dead in 2005 on Lake George. PIWA submits that this would have been avoided had the company used a New York-licensed insurance agent or broker who would have known to place the proper coverage. The bills did not advance; however, the legislature did incorporate language recognizing excess lines coverage for this specialty market.
Removal of declination requirement by medical malpractice residual market. S.7339 Seward/A.10579 Cahill.
The Assembly bill was introduced late in session. Both bills remained in their respective Insurance Committees at the end of session. PIWA had supported this effort to provide quality medical malpractice coverage to New Yorkers through excess lines. NY faces pressure from lightly regulated Risk Retention Groups, as hospitals and doctors have turned away from the state's admitted carriers.
Windstorm deductible, A.7537-Kaminsky/S253-A LaValle.
This legislation, which seeks to standardize the triggering of the windstorm deductibles, passed the Assembly only. The concern is that, if enacted, it could apply to the non-admitted market. However, it is not an objective standard, leaving too much discretion to the Department of Financial Services.
Insurability of punitive damages. S.6909 Seward/A.10002 Brindisi
The bills were introduced this session for the first time. They did not advance out of their respective Insurance committees. PIWA has not taken a position on this bill at this time.
Statute of Limitations reviver for sexual abuse cases. A. 10600 Markey
Assemblywoman Markey and the NY Daily News has made this a cause celebre to abolish the statute of limitations and provide a reviver of sexual abuse claims. The advocates rejected an Assembly compromise because it didn't go far enough.
Statute of Limitations extension for superfund sites. A.9568-A McDonald/ S.6824-A Marchione
Both houses passed legislation to extend the statute of limitations for sites designated as state of federal superfund sites. This legislation is broader than just the contamination of the Hoosick Falls, NY village water supply.
P/C brokers for alien insurers for out-of-state insureds. S.7039 Seward/A.10640 Cahill
This legislation is patterned on legislation enacted last year for life companies, and seeks to facilitate discussions by brokers of insurance for alien insurers for non-New York insureds. The bill passed the Senate, but it failed to advance in the Assembly.
In April of this year as part of the budget negotiations, the legislature adopted legislation to require paid family leave commencing in January 1, 2018, and to increase the state minimum wage.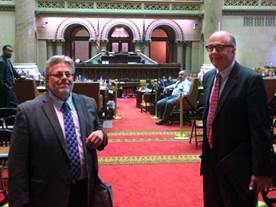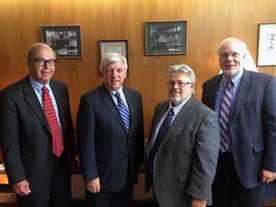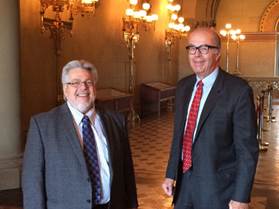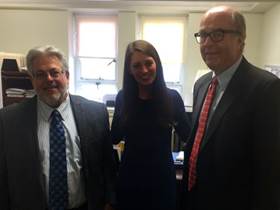 ---

Join PIWA for our 2016 Summer Reception, Thursday, August 4, 5:30-7:30 p.m., at the Biergarten at the Standard Hotel (on the High Line.)
You won't want to miss a night of networking and fun with wholesalers and insurance leaders in NYC. Pre-registration for this event is open now, use the button above to sign up. $125 includes open bar and bavarian-style fare. To sign up, click here.
---
Abe Snyder Memorial Scholarship
Professional Insurance Wholesalers Association of New York is pleased to honor Abe Snyder through the Abe Snyder Memorial Scholarship. Abe was a dedicated member and past president of PIWA, and a staunch supporter of PIWA's mission and its members. He encouraged the youth of today to pursue educational opportunities that would enable them to become successful leaders in the insurance field.
His scholarship promotes these same values. Recipients participate in an accredited, college-level risk management/insurance program and have demonstrated a history of academic achievement, community involvement and leadership.
Help keep Abe's legacy alive
Scholarships are awarded in the amount of $2,500 per academic year, but we need your help to keep Abe's legacy going. Please make a secure online donation.