Aug. 5, 2013
Summer Symposium 2013 Examines Regional and Global Conditions
PIWA held its Summer Symposium on June 26-27 at the Foxwoods Resort & Casino. Keynote speaker Francis Mastowski, President of the American Association of Managing General Agents (AAMGA) opened the symposium with a talk that focused on federal legislative and regulatory issues that will affect the wholesale community, overall market conditions and the concentrated strategic planning efforts that are the focus of his term as president of the AAMGA. An industry update provided attendees with a multi-faceted review of the actions taken by the New York State Legislature during the 2013 session. PIWA's legislative representative, Robert Pastel, and Executive Director of ELANY, Dan Maher gave a comprehensive overview of the legislative and regulatory issues and the general political climate in Albany. Glenn Dorr, Northeast Regional Director for Lloyd's America, Inc. gave an overview of Lloyd's, its significant presence in the specialty marketplace and Lloyds' global perspective on current economic conditions.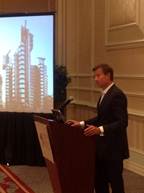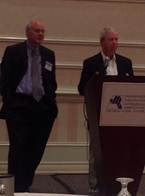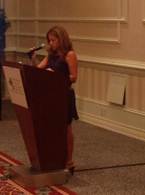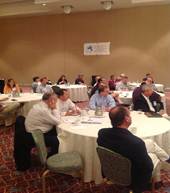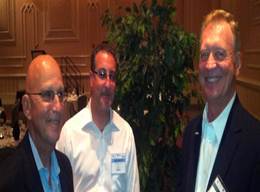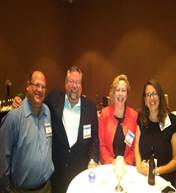 Save the Date for PIWA's Annual Recognition Dinner at Battery Gardens in Lower Manhattan, Wednesday, Nov. 6, 2013!
As you may recall, the 2012 Recognition Dinner had to be canceled due to the damage caused by superstorm Sandy; we are thrilled to be back at Battery Gardens and looking forward to a long overdue chance to celebrate! Join us to recognize PIWA officers and directors, network with wholesalers and company representatives, and hear a keynote address from one of the industry's most-respected leaders; Bernd G. Heinze, Esq. Heinze is the executive director of the American Association of Managing General Agents, and a widely respected lawyer and expert in insurance litigation. He has been named one of the 100 Most Powerful People in the Insurance Industry in North America every year since 2001. Don't miss your chance to talk with Heinze and hear his informative and on-target assessment of our industry.
2013 Legislative Wrap-up
By Robert S. Pastel, PIWA's Legislative Representative
When 2013 began, we were uncertain what actions the state legislature would take in response to Superstorm Sandy, given that the Department of Financial Services and the Governor's office had taken an extremely "hands on" approach to Sandy. As you recall, the storm damage was primarily a flood event, which is excluded in most homeowners insurance policies and many business insurance policies. The Federal Government provides subsidized flood insurance through the NFIP, which has been running at a deficit. As a result, state legislation was largely misdirected at the insurer's conduct which was primarily prescribed by federal rules. Overall, no insurance-related Sandy bill was passed, except a measure which, if enacted, could help to address some of the abuses by public adjusters.
Additional uncertainties included a new Assembly Insurance Chairman, Kevin Cahill, who has proved to be an adept and able study. On the Senate side, there was a new, untested coalition leadership, between the Senate Republicans, lead by Senator Skelos (R-Nassau), and the Independent Democratic Caucus, led by Senator Klein (D-Bronx).
To his credit, Governor Cuomo has maintained for three years an on-time, fiscally responsible budget. For PIWA members, the good news was that the legislature did not include new fines and penalties in the budget. The Excess Line Association of New York was able to extend its authorization a year in advance of its "sunset" date. However, PIWA and ELANY were unable to convince the legislature to allow for domestic excess line insurance companies, which would have provided an opportunity for New York to attract new financial services companies. We appreciate the time of the PIWA members who came to Albany to meet with key policymakers.
On the retail side, the agents associations were able convince legislators to pass legislation to reign in requests for fraudulent and often illegal certificates of insurance. The bill, A.3107-D by former Insurance Chair Joseph Morelle, faces an uncertain future with the Governor.
PIWA Company Partners
Many thanks to our Company Partners for all of their support in PIWA's advocacy, services and events; all of which makes membership in PIWA more valuable than ever! We are pleased to welcome two new Silver Level Partners; Lloyd's America, Inc. & Colony Specialty.
Gold Partners
ELANY
General Star
Western World Insurance Group
Silver Partners
Colony Specialty
Cowles & Connell
Lloyd's America, Inc.
LoVullo Associates, Inc.
Bronze Partners
Atlantic Casualty Insurance Co.
Burlington Insurance/Guilford Specialty
Endurance Specialty Underwriters
H.R. Keller & Co. Inc.
Markel Northeast Region
Russell Bond & Co., Inc.
Tapco Insurance Services
Tower Group Companies
United States Liability Insurance Grp.
General Sponsors
JimCor
RPS-CESI